ABOUT MANIBHADRA VEER MAHARAJ
Manibhadra Veer Maharaj History
In Jainism the widely and most worshipped deity is Shri Manibhadra Veer Maharaj. Pilgrims from all over India comes to worship and get blessed. The honest history stats that he used to live in Ujjain with the name of Shri Manekchand Seth. Under the grace and guidance of his Guru, Aacharya Shri Hemvimal Surishwarji Maharaj Saheb, he completed "Chaturmaas Vrat" (a holy period for 4 months) and went for on-foot pilgrimage the prime pilgrim "Mahatirth Shri Siddhachalji. He was indeed meditating and chanting "Panchparameshthi" while they severed him and cut his body into 3 parts. Due to his devotion and focus in worship, he became a powerful deity and was named Shri Manibhadra Veer Maharaj. He is one of the most beloved, worshipped and praised deity in Jaimism and connects all the Jains with one string. Later, three different temples were built at different places. The three temples are the points which helps the devotees to connect with Shri Manibhadra Veer Maharaj. It is believed that in an attack the dacoits killed him and severed his body into three parts. The head, the torso, and the lower body. These three parts signifies human's connection to the divine universe. It is not proved yet believed that the three parts of his body fell in three various places where later temples were built for homage and devotion. Two of them Magarwada (where the Lower-body fell ) and Aaglod (where the torso part rests) are located in Uttar Gujarat and the third one where his head is worshipped is situated in Ujjain, Madhya Pradesh. Devotees from all over India visits all three temples and pays their homage to Shri Manibhadra Veer Maharaj.
Magarvada (Palanpur district, Gujarat)
Magarvada temple is located at Palanpur District in Gujarat and here, the "pindi" is worshipped as an idol.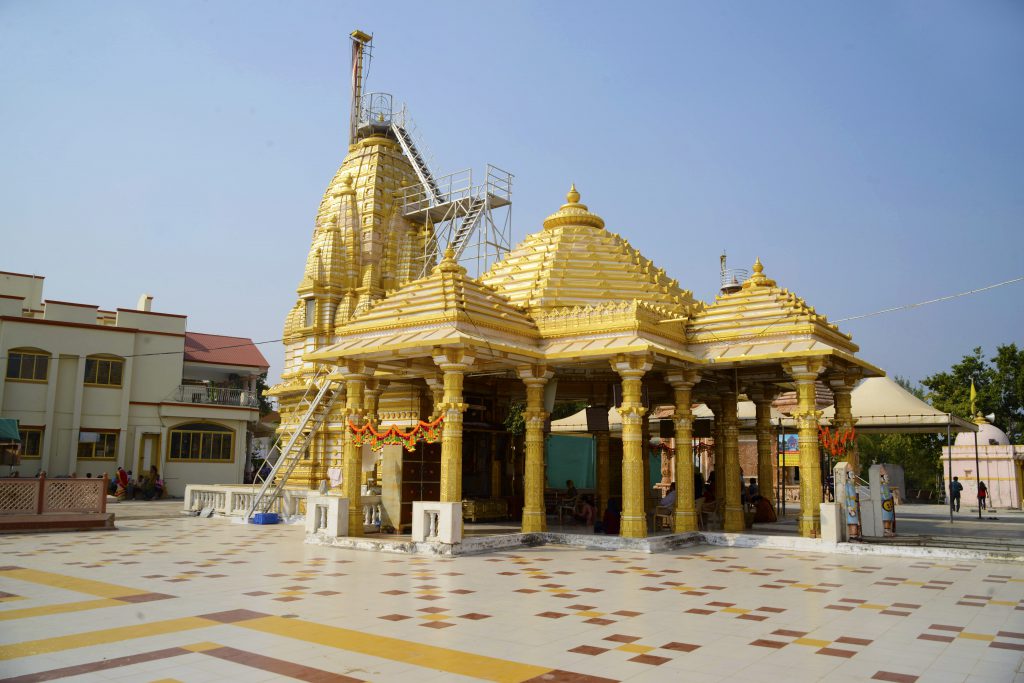 Aaglod 80 kms from Magarwada
Located around 80 km away from Magarwada is the second locus of Shri Manibhadra Veer Maharaj. At this place the torse part of his body is worshipped.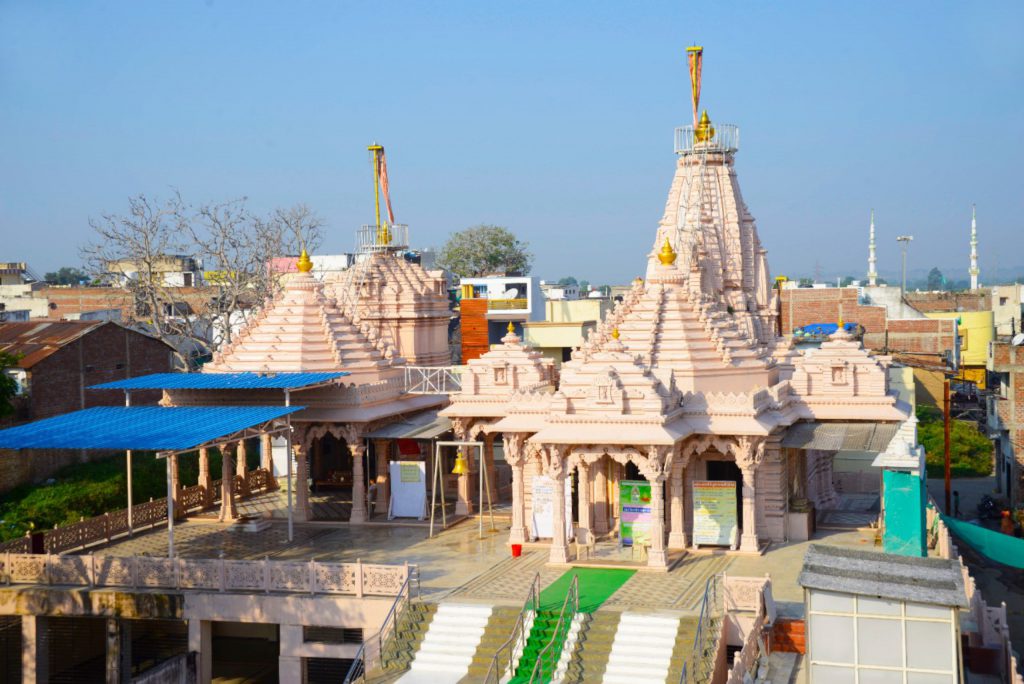 Ujjain At banks of shipra river
Ujjain, a city located at the banks of river "Shipra" is well-known for its rich religious history and also being visited by millions of devotees in the famous "Kumbh Mela" which is held there every 12 years.